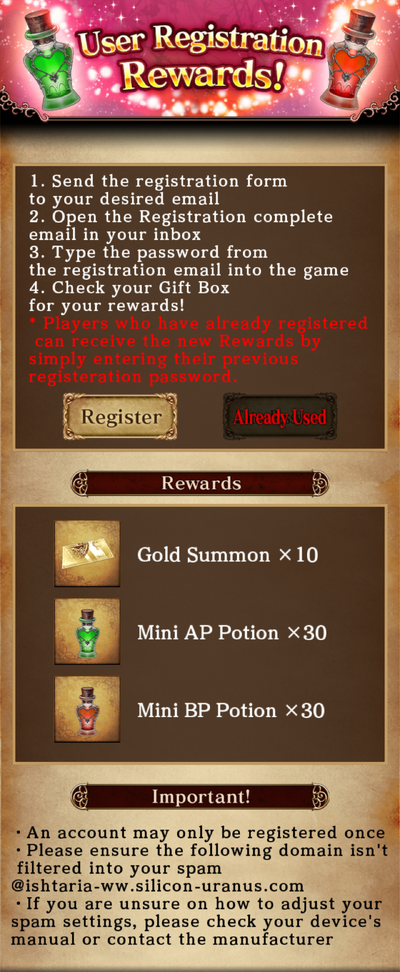 Directions
Edit
Send the registration form to your desired email.
Find the User Registration Rewards icon on the home page's lower left scrolling menu or select Menu > Other > User Registration.
Open the Registration complete email in your inbox.
Type the password from the registration email into the game.
Check your Gift Box for your rewards!
*Players who have already registered can receive the new Rewards by simply entering their previous registration password.
​Important!
Edit
An account may only be registered once.
Please ensure the following domain isn't filtered into your spam @ishtaria-ww.silicon-uranos.com
If you are unsure on how to adjust your spam settings, please check your device's manual or contact the manufacturer.
Ad blocker interference detected!
Wikia is a free-to-use site that makes money from advertising. We have a modified experience for viewers using ad blockers

Wikia is not accessible if you've made further modifications. Remove the custom ad blocker rule(s) and the page will load as expected.