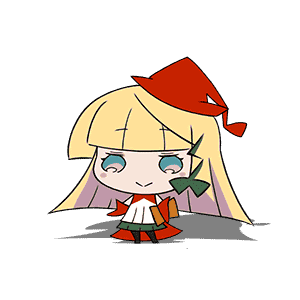 The Age of Ishtaria Wiki is a source for information about the game Age of Ishtaria. The goal of this wiki is to provide players with information they seek relating to the game.
Success is achieved from the collaboration of many contributors. As an unofficial wiki, some information may be inaccurate or missing. Every visitor is welcome to contribute any game-related information to the best of their abilities where they can. If you spot an issue and cannot fix it yourself, make a comment and it may be brought to the attention of someone who can.
If you wish to contribute, you can visit the Manual of Style to further understand how you can help contribute more to the Age of Ishtaria Wiki.
This wiki was created by MiyukixHime. It currently has...
1,821 articles
4,784 files uploaded
57,275 edits
About Age of Ishtaria
Main page: About
Age of Ishtaria is a mobile smartphone game available on Android and iOS. It is developed by Silicon Studio. It is advertised by Silicon Studio as an Action Battle RPG, in addition to being a type of Collectible Card Game.
In Age of Ishtaria, players create a team of powerful units and take part in battles against monster enemies or other players.
Age of Ishtaria is marketed on the Google Play store with a Low Maturity content rating. Dubious as this may sound, it is up to users to determine whether such content may be offensive to them. If so, then it is recommended not to play the game further or visit this wiki.
We hope you find the wiki helpful and we wish you the best of luck in Age of Ishtaria. Please help contribute if you'd like.
Ad blocker interference detected!
Wikia is a free-to-use site that makes money from advertising. We have a modified experience for viewers using ad blockers

Wikia is not accessible if you've made further modifications. Remove the custom ad blocker rule(s) and the page will load as expected.